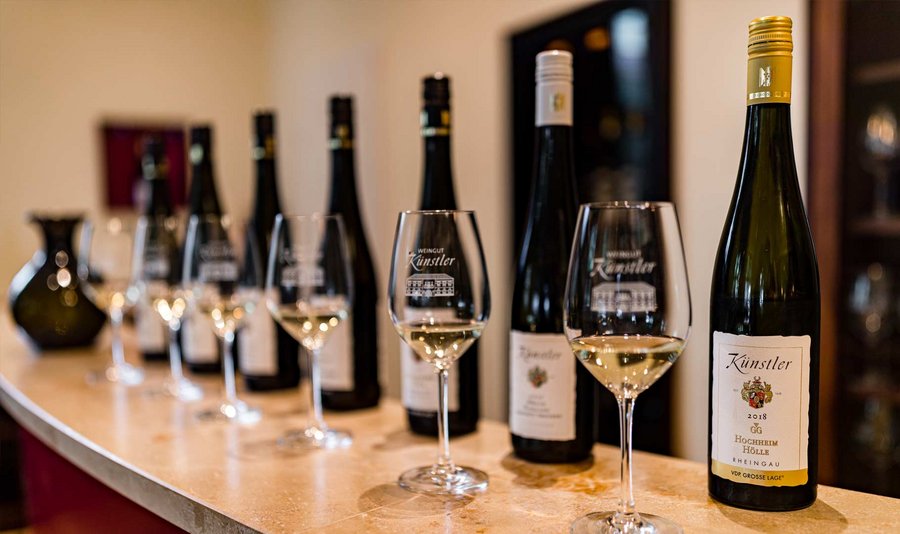 Tasting in our vinothek
Our vinothek is open throughout the year, offering the perfect location to taste through our program and bring home new discoveries. No appointments required during our normal opening hours. We do ask that you contact us in advance if you'll be arriving with more than 4 persons. This helps us better plan for your visit.
Vintage presentations
Four or five weekends per year (spring & autumn) we present our entire catalog of bottles as part of our vintage presentation. The focus during the spring is on the new vintage, while in autumn we feature the newly released Grosses Gewächs (GG) wines. One common thread for all of our presentations at the estate: guest winegrowers. This traditionally includes Weingut Wirsching, Weingut Dr. Heger, Weingut Dönnhoff and Weingut Knipser. But we also enjoy inviting international guests to spice up the tastings.
Guided tastings
We offer private, guided wine tastings at the estate for groups of 10+. This typically involves six to eight wines, as well as a tour of the winery and/or a short hike through the vineyards.
Please contact us to arrange for an appointment! Coordinator:
Kristina Kammer +49 6146/8386 23, k.kammer@weingut-kuenstler.de